A Day in Pembrokeshire on Film - Personal Work
When we were little, my dad used to take my sister Anna and I camping in Pembrokeshire during the summer. It was always an adventure!
I have so many happy memories of spending what felt like the whole day in the sea... Bodyboarding, eating sandy sandwiches on the beach and clambering around the amazing cliffs and stone in Wales. Sometimes our Grandparents came too.
I remember being captivated by life in rock-pools, building giant sand castles with my dad and Grandpa that Anna and I would sit on excitedly as the tide came in around our little island.
We had breakfast at the beach cafe some mornings, and barbecued dinner around our tent as the sun set.
Great summer weather is never guaranteed in the UK, I remember playing in the sea through hail and rain!
Anyway, my sister and I really wanted to get back again this summer, just the two of us, and managed to make it happen in September for two nights. It was nice to be there just after schools had gone back - it was so quiet and peaceful, and we were lucky to have some gorgeous weather too!
This time we explore and drove around to some other places along the Pembrokeshire coast, and enjoyed a glass of red wine on the beach together in the evenings!
All photographs shot on Kodak Ektar 100, Portra 400 and Tri-X film.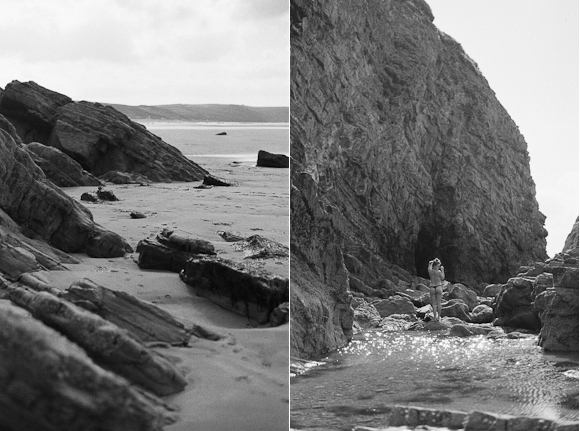 Click here to view the whole gallery and order prints!